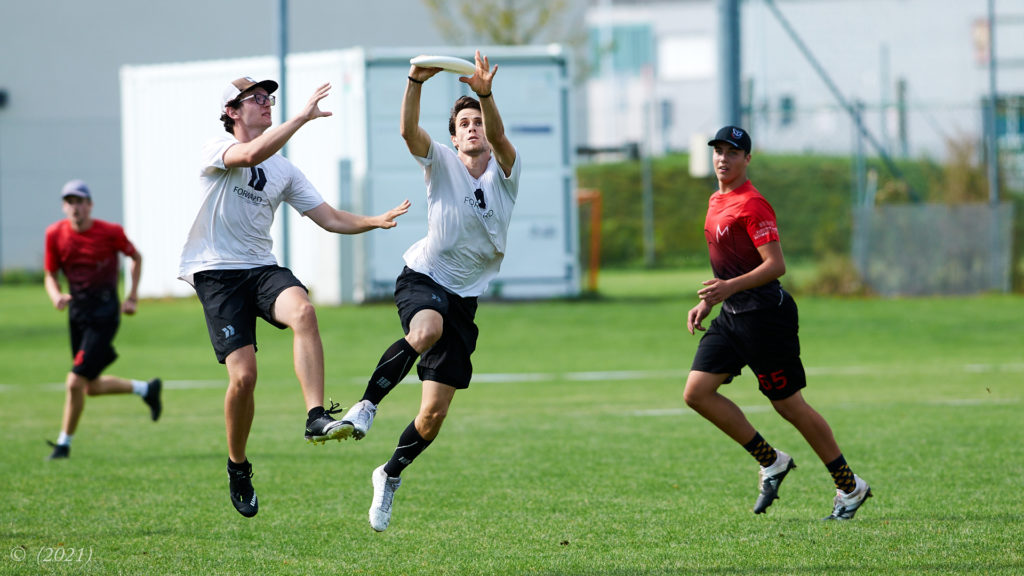 Ultimate Vienna has two teams in the Open Division: FWD >> and Play>.
FWD>> (pronounced "forward") is Ultimate Vienna's elite men's team. Already in its first season in 2013, the team won the Austrian National Championships. Today, FWD>> is 3 times Austrian National Champion and has won the European Ultimate Championship Regionals 3 times in a row (2015-2017). The greatest international success was a 6th place at the European Ultimate Championship Finals in 2017.
FWD>> has qualified for and played at World Ultimate Club Championships (WUCC) twice:
2014: Lecco, Italy (30th place)
2018: Cincinnati, OH, USA (21st place)
Play> is Ultimate Vienna's second men's Team. If you like to play Open for fun and to improve your personal skills, come and join us!
We attend some fun tournaments around the year and participate at the Austrian National Championships.
If you are excited to play Ultimate in Vienna don't hesitate to contact us!
Just write us an Email to: coachesopen@ultimatevienna.net
If you add your playing experience and former clubs it would help us to find the right team and tournaments for you!